Vollautomatisierte Texte für Radiosender
(English below)
Vor fast genau 3 Jahren startete unser Projekt CCI. Damals noch als CMS und Schnittstelle für Radiosender gedacht, die das Thema Text2Speech besetzen wollten.
Heute, im Jahr 2023, ist CCI bei mehreren Radiosendern im Einsatz (LINK), Dienstleister bieten verbesserte oder sogar eigene synthetische Stimmen an und ChatGPT stellt die Tech-Branche und auch unsere Textgenerierung im CMS auf den Kopf.
Auch wir sehen eine große Chance in den Sprachmodellen und haben uns entschlossen, CCI 2.0 zu entwickeln. Neben einigen optischen Änderungen am CMS hat sich auch unter der Haube einiges getan.
Automatische Themenfindung und Aufbereitung für die Moderation
Verschiedene Templates für die Erstellung von Moderations-Audios.
Parallele Erstellung und Bereitstellung von Grafiken für neue Inhalte
Schnittstellen zu allen gängigen Sendesystemen zur Befüllung von Sendeplätzen per API
Mit "Open Mic" hat der Moderator die Möglichkeit, sich über das Sendesystem Moderationen zu einem Thema vorschlagen zu lassen.
Bereitstellung von passenden Grafiken als Metadaten
Wir werden eine erste Version von CCI 2.0 auf den RadidaysEurope in Prag zeigen. Haben Sie Interesse, Console Radio GPT kennen zu lernen? Dann kontaktieren Sie uns: cci@konsole.org
Im Laufe des Jahres wird unser Partner Bottalk.io eine eigene synthetische Stimme anbieten, die wir in das CCI System integrieren werden.
Zum Thema Voice Cloning hat Bottalk.io in ihrem Blog einen sehr guten Artikel geschrieben, den wir hier veröffentlichen dürfen. Der originale Artikel befindet sich hier: https://bottalk.io/learn-with-bottalk/ai-voice-cloning-how-does-it-work-and-where-is-it-used/

ENGLISH
Almost exactly 3 years ago our project CCI started. At that time it was meant as a CMS and interface for radio stations that wanted to occupy the topic Text2Speech.
Today, in 2023, service providers offer enhanced or even own synthetic voices and ChatGPT turns the tech industry and also our text generation in the CMS upside down.
We also see a great opportunity in voice models and decided to develop CCI 2.0. Besides some visual changes to the CMS, a lot has happened under the hood as well.
Automatic topic determination and preparation for moderation
Different templates for the creation of moderation audios.
Parallel creation and provision of graphics for new content
Interfaces to all common broadcasting systems for filling broadcast slots via API
With "Open Mic" the moderator has the possibility to have moderations suggested for a topic via the broadcasting system.
Provision of suitable graphics as metadata
We will show a first version of CCI 2.0 at RadidaysEurope in Prague. Are you interested in getting to know Console Radio GPT? Then contact us: cci@konsole.org
Later this year, our partner Bottalk.io will offer its own synthetic voice, which we will integrate into the CCI system.
On the topic of voice cloning, Bottalk.io has written a very good article in their blog, which we are allowed to publish here.
The original article can be found here: https://bottalk.io/learn-with-bottalk/ai-voice-cloning-how-does-it-work-and-where-is-it-used/

What is voice cloning and how does it work
Voice cloning technology can help publishers to engage their readers in a completely new way.
By employing the services of BotTalk's voice cloning website, publishers can create audio articles using natural sounding voice actors that can copy an individual's own voice.
That means that you can literally have your own voice as a narrator for any article or project you are working on.
How Do I Create My Own Voice Clone?
The process is simple and efficient; simply save your audio recoding as a file and send it to the BotTalk website, where they can use it to create an exact vocal clone of your own unique style and tone.
With this cutting-edge technology, people can now access their favorite articles with a sense of familiarity by hearing them read in their own voice!
Step 1 – Voice Actor Selection
When selecting a voice for your audio recordings, it's important to choose carefully. If you plan on using a voice actor, make sure they have experience with voice copy and know what will best represent your company.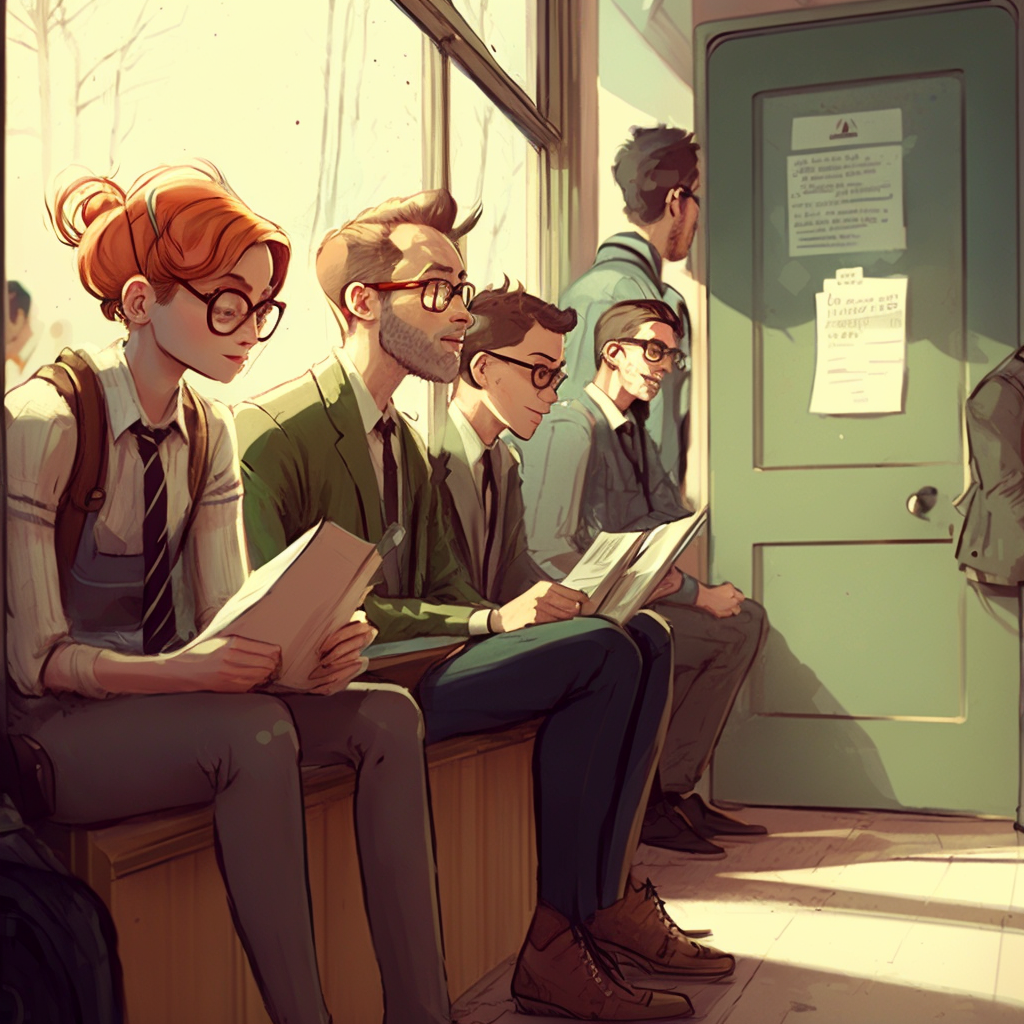 If you'd rather use your own voice, consider having an audio engineer record and produce the recordings. This way you'll be sure to get great quality and ensure that the target group likes the speaking style and sound of the selected voice.
Either way, pay attention to every detail to guarantee success.
Step 2 – Transcript Creation
In the process of voice cloning with BotTalk, the second step of creating a transcript is essential to get the voice copy right.
The transcript needs to include all the sentences and utterances that voice actor needs to speak in order to replicate a person's voice.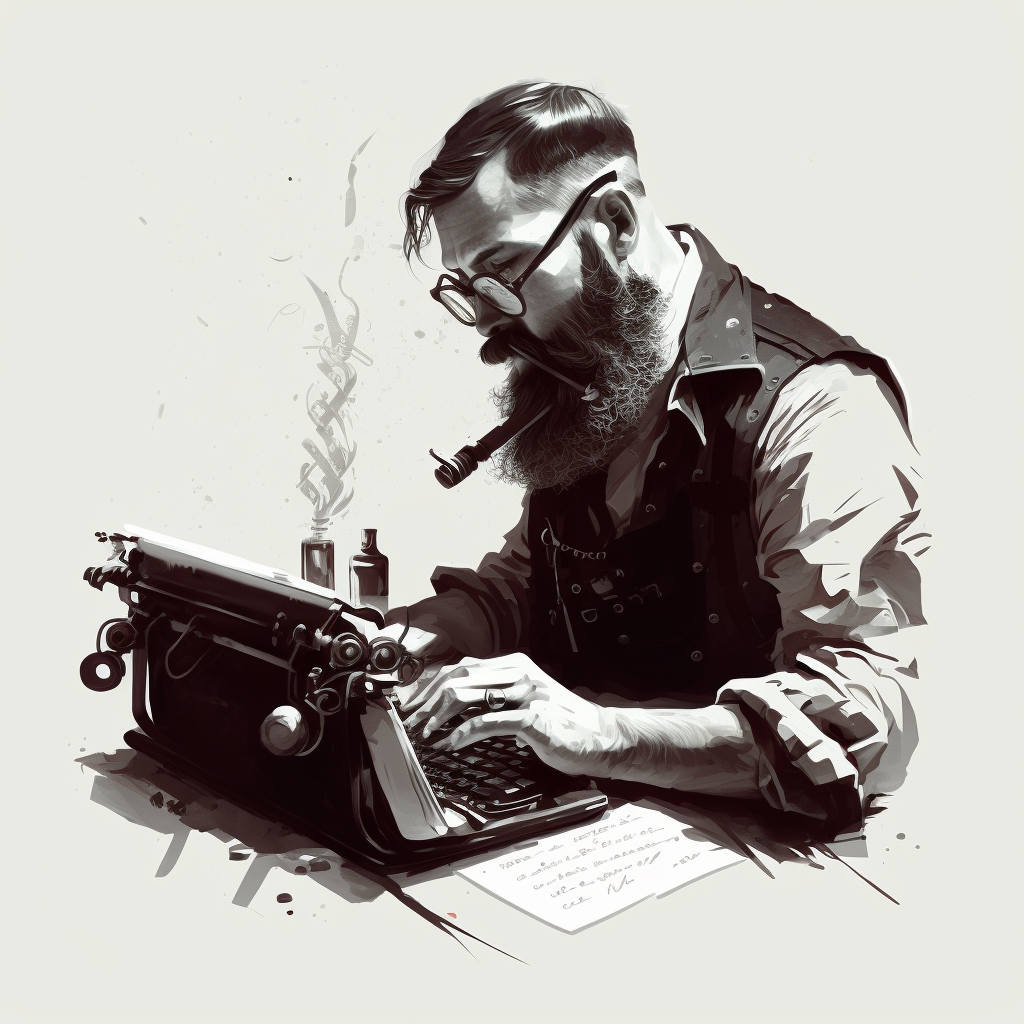 To create an accurate voice copy that sounds like your own voice, it is necessary to provide a precise audio recording and an adequate transcript; then our voice actors will be able to bring your message to life!
Step 3 – Audio Recordings
Creating a voice clone or voice copy of your own voice can be done through audio recordings. This process requires first creating the voice persona which defines the characteristics of the voice and character behind it much like creating a role for a voice actor.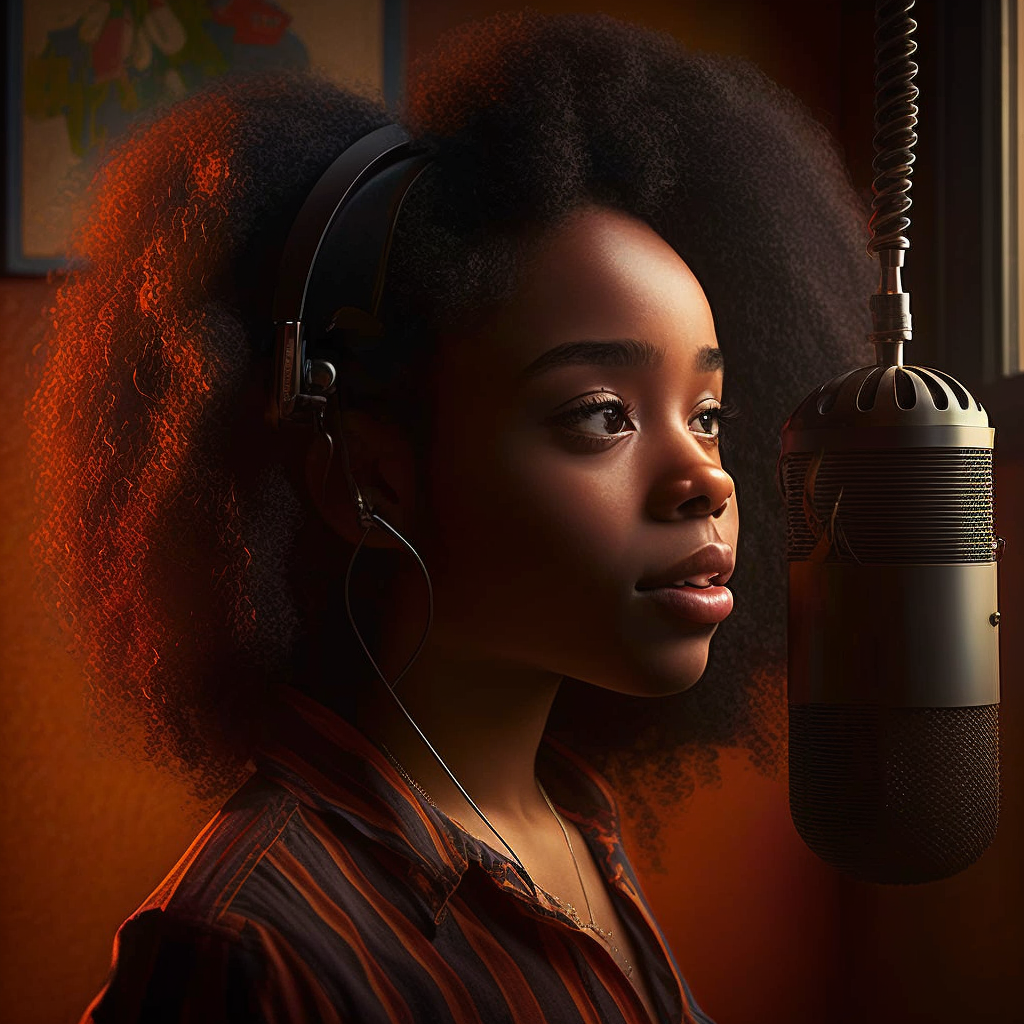 To best ensure quality results, it is important to ensure accuracy with transcripts as any errors will lead to discrepancies during the training.
All audio files should contain a single sentence that match the corresponding transcript by 100%, delivered in one consistent language and style. Following these steps will help create an accurate voice copy of your own voice.
Step 4 – AI Voice Processing
Voice cloning AI is a revolutionary technology that facilitates the creation of voice clones to mimic a target voice. With voice cloning, text can be turned into high-quality audio in just a few clicks.
The process begins when the data set of transcript and recordings are ready for processing.
Linguists at Work
Audio specialists will use neural networks to create voice clones from the data submitted by users.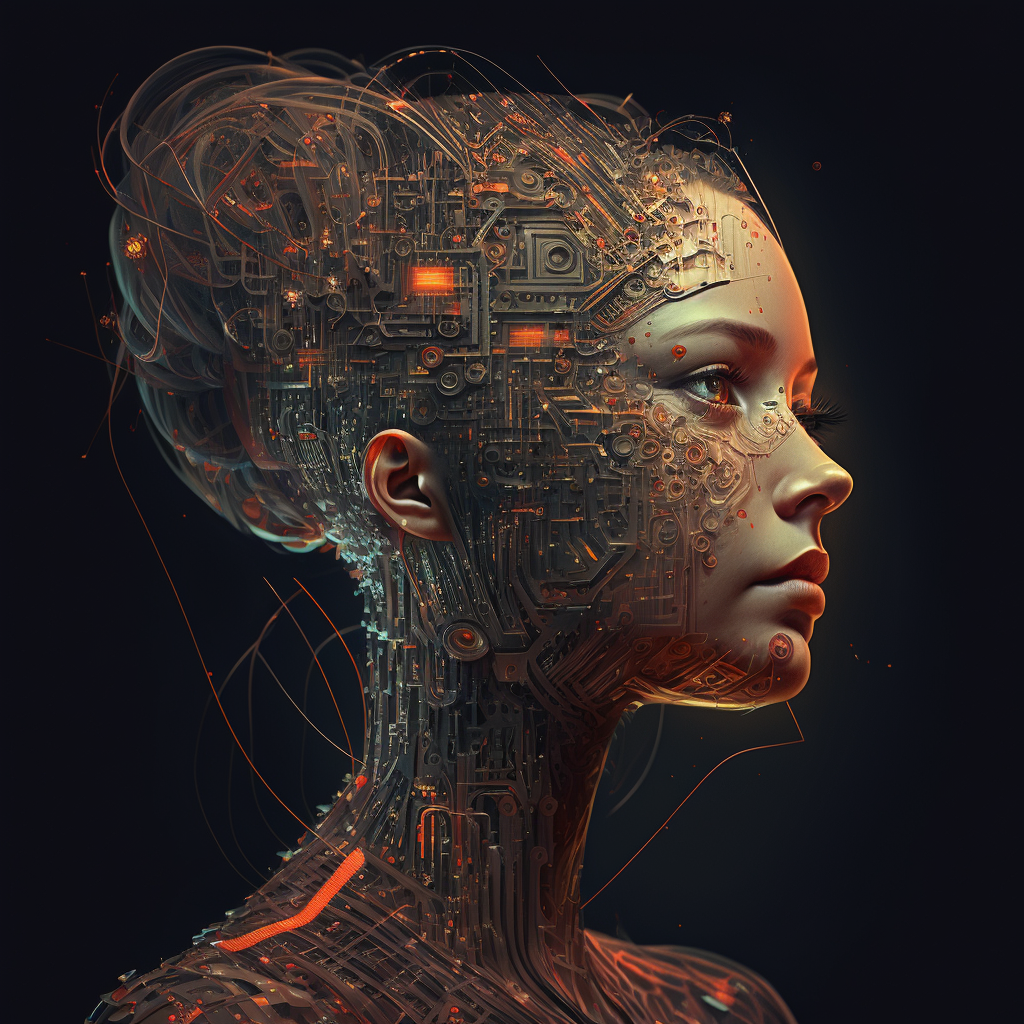 After every iteration, users receive samples of voice, including voice clones in their own voice for reviews; if the quality is lower than expected, fewer voice data is needed for further recordings.
This way, audio specialists can participate directly in development and follow up with training for voice cloning AI as well as synthetic voices created by AI through text-to-speech recognition.
The benefits of voice cloning technology
Voice cloning technology is revolutionizing the way publishers nowadays reach their readers. With this innovative software, one person's voice can be cloned and replicated, creating audio recordings that sound as close to the real person as possible.
Voice Cloning in Publishing
This means publishing content via voice recordings instead of text alone, greatly enhancing the user experience for readers. Voice cloning also makes it easier for users to access articles with natural sounding audio from their favorite personalities or authors in a format that suits them.
The power of person's voice is now being fully utilized by utilizing this technology, enabling publishers to engage with their audiences like never before. By offering tone of the person's own voice in audio copy it brings a greater level of authenticity to any creator's work.
Where is voice cloning being used currently
Voice cloning is quickly becoming an integral part of film and television, as it allows film makers to take already existing voices from film and television shows, or to synthesize a new voice that can be used for radio broadcasts, interactive advertising, news publishing and more.
Voice Cloning in Film & Television Industry
Voice copy technology is revolutionizing the audio recording industry. It offers an unprecedented level of convenience and cost-savings by allowing voice actors to record their voices once and use them multiple times in the future. Instead of having to re-record scripts or create new audio recordings each time, voice copy technology allows a single voice actor to create a "voice clone" that can be used over and over again.
In the last Star Wars movie, the film editors had to painstakingly recreate the character of General Leia Organa after actress Carrie Fisher died during filming.
Imagine how much easier this would be with voice cloning.
Create Voice Clones for News Publishing
At BotTalk we produce voice clones for radio stations and publishers.
Our goal is, on the one hand, to develop new voices for accents and dialects that do not exist on the market. On the other hand, to make it possible for publishers or authors to establish a unique brand AI-voice to promote digital content further.
With voice cloning the editorial team can read aloud every single article in your local newspaper. The synthetic voice will sound much more familiar to the listener than a standard synthetic voice. A similar use case is applicable for radio stations to read aloud the weather forecast or traffic information by a synthetic voice.
Voice Clones in Education
Voice copies are becoming increasingly popular for online educators. Instead of hiring a voice actor to record lectures, voice cloning technology allows professors to use their own voices to create synthesized audio content. This new technology has revolutionized the way educators can produce videos and other content with minimal effort.
Online Education is Audio-First
With this new technology, educators can focus more on educating and less on production details. Voice clones are enabling them to create high-quality educational materials with minimal effort and time spent in post-production tasks such as recording and editing audio files. The future of online education looks brighter than ever with the help of voice cloning work!
The future of voice cloning technology
Voice cloning technology is painting an entirely new picture of the future. With its potential to create a person's exact digital voice, we can now bring life to our stories in ways never before thought possible.
Audio Books Read By Your Favourite Actors
Imagine reading your favourite book with the author's own voice, or listening to an audio article with a voice actor you know and love.
Companies such as BotTalk are creating products that allow us to use our own voices, unlock personas and even clone someone else's voice entirely. As this technology becomes more available, we will finally have access to unprecedented levels of control over what our content sounds like – allowing us to copy sequences and generate personalised digital audio conversations like never before.
The possibilities of this revolutionary technology are truly limitless!
Our Thoughts on Voice Cloning Revolution
Voice cloning technology has revolutionized the way that digital content is consumed, allowing publishers to curate audio versions of digital articles with natural sounding voices. The applications for voice cloning technology are far reaching and span many industries ranging from news media outlets to streaming services.
Voice cloning promises to extend the impact and reach of published material even further while helping users identify with new stories coming their way.